>> CONFERENCE VENUE
REPUBLIC OF CROATIA
POPULATION: 4,495,904 (July 2005 est.).
CAPITAL: Zagreb
RELIGION (2005):Roman Catholic 87.8%, Orthodox 4.4%, other Christian 0.4%, Muslim 1.3%, other and unspecified 0.9%, none 5.2% (2001 census)
LITERACY (2003): 98,5%.
LIFE EXPECTANCY: 74.45 years.
ECONOMY: Before the dissolution of Yugoslavia, the Republic of Croatia, after Slovenia, was the most prosperous and industrialized area, with a per capita output perhaps one-third above the Yugoslav average. The economy emerged from a mild recession in 2000 with tourism, banking, and public investments leading the way. Unemployment remains high, at about 18 percent, with structural factors slowing its decline. While macroeconomic stabilization has largely been achieved, structural reforms lag because of deep resistance on the part of the public and lack of strong support from politicians. Growth, while impressively about 3% to 4% for the last several years, has been stimulated, in part, through high fiscal deficits and rapid credit growth. The EU accession process should accelerate fiscal and structural reform.
GDP/capita (2005): purchasing power parity - 11,600$.
CURRENCY:
CITY OF DUBROVNIK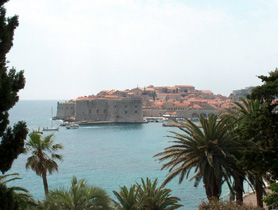 "Those who seek paradise on Earth should come to Dubrovnik and see Dubrovnik." (George Bernard Shaw).

SEE IMAGES FROM THE LAST CONFERENCE


Dubrovnik is situated in the southernmost part of the Republic of Croatia. Founded in the 7th century, Dubrovnik is rich with cultural and historical monuments and is included in the UNESCO World Heritage list. The city is surrounded with the walls built between the 11th and 17th century. Its cultural and scientific institutions include Museum at Rector's Palace, Cathedral Treasury, Pinacotheca, Franciscan monastery and cloister, with one of three oldest pharmacies in Europe (14th c.), the Cathedral (initial funds given by King Richard the Lionheart), one of the European oldest Synagogues, Marin Drzic Theatre, Dubrovnik Symphony Orchestra, Interuniversity Center. Nature lovers can find here true Mediterranean landscape, and "enjoy the cleanest sea in the Mediterranean" (Jean Jacques Cousteau). Dubrovnik International Airport is situated 22 km from the city center.
Interactive city map: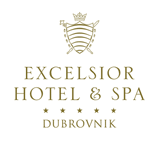 Google maps image
WEATHER IN DUBROVNIK
The expected temperature of air in the first week of June is between 18-28 C, and the sea surface temperature in Dubrovnik is around 18 C. The weather in June is generally pleasant, with relatively small temperature daily variations (5 C), and with little or no rain, though it is possible to have some bad weather.